Plumbing Repair Services from a Local Trusted Contractor
The plumbing system is one of the most important systems in your home because you need running water for many daily activities.  If you experience a problem with your plumbing system such as a leak, broken pipe or appliance, or a major clog, this can not only disrupt the plumbing, but also lead to major damage.
Water leaks or overflows can weaken and warp the surrounding flooring, walls, and ceiling, eventually causing major structural damage.  The situation can become much more dangerous if the leaking water contains harmful waste.
No matter what problems you experience with your plumbing system, you can trust the professionals of Good Work Plumbing and Electrical to provide expert repair services.
Good Work Plumbing and Electrical is a licensed and insured plumbing contractor that provides complete plumbing repair services for homeowners in Downers Grove, IL and the surrounding west Chicago suburbs.
We have over 30 years of combined experience and can provide any type of repairs for the plumbing system and appliances in your kitchen and bathroom.
As a plumbing and electrical contractor, we can also provide any electrical work needed for plumbing installations such as dishwashers, garbage disposals, sump pumps, and water heaters.
You Can Rely On Us to Do the Repair Right the First Time

At Good Work Plumbing and Electrical, we take pride in providing the best quality plumbing repair services for your money. Our trained and experienced technicians can resolve any issues with a wide range of plumbing systems, and we always show up promptly and work within your schedule. We can provide a free estimate for larger projects that includes a pricing breakdown for each service needed.
Our main plumbing repair services include the following:
Toilet repairs: We can fix leaks or toilet clogs to help prevent damage or leaks of hazardous waste materials.
Faucet repairs: If your faucets are leaking, we can repair or replace the fixtures or pipes to stop the leak.
Leaking pipes: We can repair or replace leaking pipes anywhere in your home.
Clogged sink drains: We can clear the worst clogs from your drain so that water will begin draining properly again.
Copper and PVC piping: If you have copper or PVC pipes that have been damaged, we can repair the damage or replace the pipe.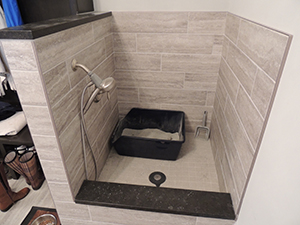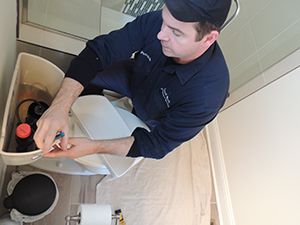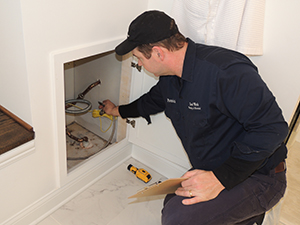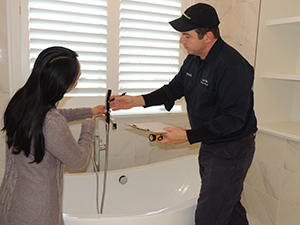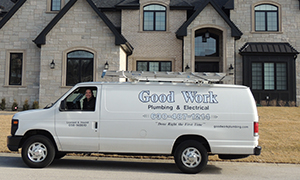 Our complete plumbing repair services cover the following:
Copper re-piping
Toilets and faucets
Gas piping
Drain cleaning
Sump and ejector pumps
Storm battery backup systems
Flood control
Complete sewer service and rodding
Garbage disposals
Water heaters
Dishwashers
Ice makers
Insta-hot water dispensers
Leak protection
Why Choose Us

The plumbing trade is regulated by the State of Illinois to help protect public health because improper plumbing work can cause toxic gases and contaminated water to be released into your home and the natural environment.
Our plumbing professionals are licensed by the Illinois Department of Public Health to provide full plumbing repair services, and we maintain our license with continuing education.
At Good Work Plumbing and Electrical, we understand that a plumbing emergency can happen at any time which is why we provide 24-hour emergency service.
When you call our professionals, we will assess the situation quickly and provide a free estimate for the needed repairs. We will ensure that the job is done effectively and in compliance with local, state, and national plumbing codes.
To Speak with a Licensed Contractor about Your Plumbing or Electrical Problem Call (630) 487-1214 Now
Qualified, Licensed and Insured
Good Work Plumbing and Electrical serving Downers Grove IL, and the surrounding west Chicago communities, is a qualified licensed and insured Plumbing & Electrical contractor
Over 30 Years Experience
With over 30 years experience, we are the leading local plumbing and electrical repair experts.
Affordable Good Work Price
When you hire Good Work Plumbing and Electrical Services, you can be at ease that all your projects will be done right the first time and with an affordable Good Work price
Reliable, Prompt and Understanding
We take ownership and responsibility of every job, so you're assured the job gets done right the first time. We are always reliable, prompt and understand your busy schedule
We Can Save You Time and Money
When you hire Good Work Plumbing & Electrical Services you save time and money because both your plumbing and electrical jobs can be completed at the same time, same day with no additional service call charges