24 Hour Electrical Repair Services
All homes are dependent on electricity for so many things from powering appliances and devices used for entertainment, to providing light.  If there is an issue with your electrical system, it can lead to a power outage which is highly inconvenient, or possibly cause a fire.
Electrical issues are among the leading causes of house fires which is why it is very important to make sure the components of your electrical system are in good condition and functioning properly. This also makes it important to hire a trusted, experienced electrical contractor that can provide safe and effective electrical repair services.
Good Work Plumbing and Electrical is an electrical contractor that provides electrical repair services in Downers Grove, IL and the nearby western Chicago suburbs. Our electricians have years of experience and can handle any electrical repairs in your home safely and effectively.
We are committed to providing fast and effective electrical services, and we follow all local, state, and national electrical codes to ensure that your electrical system works safely. You can expect our technicians to show up on time and provide you with a free estimate for larger repair jobs.
Trusted Electrical Repair
The experts at Good Work Plumbing and Electrical can handle a range of electrical repair services from minor repairs to troubleshooting major problems.
Our technicians understand how electrical systems work and we know how to correctly troubleshoot common problems without causing additional problems or hazards.
As a licensed electrical contractor, we pride ourselves on resolving your electrical issues so that the job is done the first time you call us.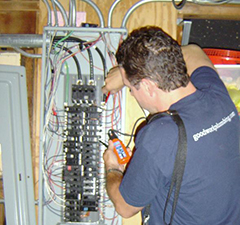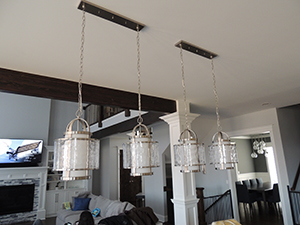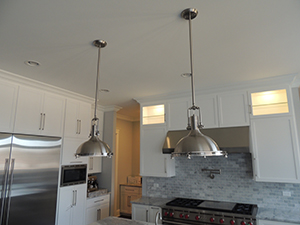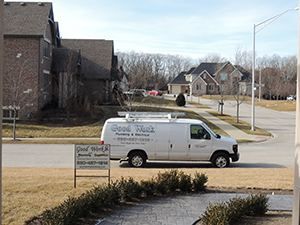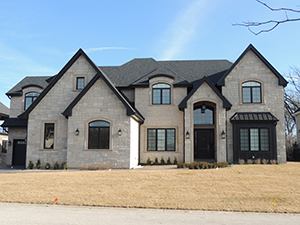 Our electrical repair services cover the following:
Light fixtures and recessed can lights
Electrical outlets
Reverse polarity
Tripped circuit breakers
Open wire boxes
Electrical panel replacement
Electrical troubleshooting
Electrical re-wiring
Grounding
Low voltage lights
Service revisions 200 amp
Electrical work must be done by a certified professional contractor to ensure that it is done right and done safely.  The electrical contractors of Good Work Plumbing and Electrical have years of experience and can handle any electrical repair effectively.
We also know that electrical problems can happen at any moment and create an emergency situation which is why we provide emergency response services.
You can reach Good Work Plumbing by calling 630-381-8285 for electrical repair services in Downers Grove, IL and the surrounding suburbs
Related Electrical Services from Good Work Plumbing and Electrical:
Electrical Installation Services in Downers Grove, IL
Qualified, Licensed and Insured
Good Work Plumbing and Electrical serving Downers Grove IL, and the surrounding west Chicago communities, is a qualified licensed and insured Plumbing & Electrical contractor
Over 30 Years Experience
With over 30 years experience, we are the leading local plumbing and electrical repair experts.
Affordable Good Work Price
When you hire Good Work Plumbing and Electrical Services, you can be at ease that all your projects will be done right the first time and with an affordable Good Work price
Reliable, Prompt and Understanding
We take ownership and responsibility of every job, so you're assured the job gets done right the first time. We are always reliable, prompt and understand your busy schedule
We Can Save You Time and Money
When you hire Good Work Plumbing & Electrical Services you save time and money because both your plumbing and electrical jobs can be completed at the same time, same day with no additional service call charges