Electrical Home Inspection Services
The electrical system is a very important system in a home because it powers the lights, devices, and appliances that you use every day.
That is why it is crucial for your electrical system to function properly and without issues. A problem with the electrical system is much more than an inconvenience, it can also be dangerous.
Electrical issues are one of the leading causes of house fires and improper or faulty wiring is the number one cause of electrocutions.
Hiring a professional electrical contractor like Good Work Plumbing and Electrical to do electrical home inspections will help prevent electrical issues and immediately address safety concerns.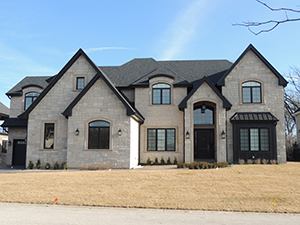 Good Work Plumbing and Electrical is a licensed contractor in Downers Grove, IL that provides electrical home inspections.
We work with homeowners to provide inspections for their current homes, and we also work with home inspectors, realtors, and individuals buying or selling homes to ensure that the electrical system in a home being bought or sold is up to code.
Our electrical technicians are highly trained and experienced, and they will quickly notice any problems or safety hazards that need to be addressed.
Electrical Inspections from the Professionals
During an electrical inspection, our technicians will check the wiring, systems, and components for any potential issues. You can trust us to always follow local, state, and national codes when it comes to assessing the condition of the electrical system.
Once we finish with our inspection, we will inform you of any problems that require immediate attention, as well as provide recommendations to improve or upgrade your electrical system.
Our electrical home inspection services have the following benefits:
Making sure the electrical components and wiring are safe
Finding electrical mistakes from previous contractors or homeowners that can lead to dangerous issues
Finding outdated or degraded wiring and components
Making sure fuses and breakers are used safely
Identifying possible fire or safety risks
Meeting requirements for inspection in your insurance policy
Providing peace of mind knowing your electrical system is safe
You should consider having an electrical home inspection done if:
Your home is older than 40 years old
You have done a major renovation in your home
You bought a new appliance
If you are buying or selling a home
Electrical Home Inspections when Buying or Selling a Home
If you are moving, it is beneficial to have an electrical home inspection done in your new home, and in your current home before you sell it.
Having your new home inspected before you move into it will help ensure that you are not inheriting any issues with the electrical system.
If you are selling, it helps to have an electrical home inspection done before the home inspection of the potential buyer, so you can resolve any issues that might cause them to think twice.
At Good Work Plumbing and Electrical, we will work with realtors, home inspectors, and individuals to provide electrical inspections for homes on the market.
Contact Good Work Plumbing and Electrical if you need a professional electrical home inspection in Downers Grove, IL or the surrounding western Chicago suburbs.
We have years of experience providing electrical services and we will quickly identify any issues and opportunities for improvement with the electrical system.
Give us a call at 630-381-8285 to learn more or schedule an inspection
Qualified, Licensed and Insured
Good Work Plumbing and Electrical serving Downers Grove IL, and the surrounding west Chicago communities, is a qualified licensed and insured Plumbing & Electrical contractor
Over 30 Years Experience
With over 30 years experience, we are the leading local plumbing and electrical repair experts.
Affordable Good Work Price
When you hire Good Work Plumbing and Electrical Services, you can be at ease that all your projects will be done right the first time and with an affordable Good Work price
Reliable, Prompt and Understanding
We take ownership and responsibility of every job, so you're assured the job gets done right the first time. We are always reliable, prompt and understand your busy schedule
We Can Save You Time and Money
When you hire Good Work Plumbing & Electrical Services you save time and money because both your plumbing and electrical jobs can be completed at the same time, same day with no additional service call charges