Affordable Electrical Services in Downers Grove and the Surrounding Areas
Good Work Plumbing and Electrical is a Illinois licensed residential and commercial electrical contractor. For over 30 years Patrick Galvin, the owner has been serving the community of Downers Grove, IL and the surrounding areas.
For that reason when you call Good Work you are calling an electrician you can trust and who will get the job done right the first time.
Licensed, Bonded and Insured Electrician
To get licensed in Illinois, electricians may be required to take an exam that covers such subjects as circuits, conductors, grounding, lighting and safety. Electricians are licensed at the local level, not at the state level in Illinois. Municipalities are authorized to license electrical contractors.
That doesn't mean that all electricians are licensed. A tell sign is how much they charge. The cheap electricians are usually not licensed and while it's great to save money one must consider the downside of that.
These unlicensed "electricians" lack the license to perform the work they are quoting,and they also lack the education and often times experience, as well.
And when you hire such an electrician and they got hurt on your property while performing the job they weren't qualified to do in the first place not only will you have paid them to do the work (good luck fighting that in small claims) but your insurance carrier will then have to fight the injury claim they could place on your homeowners insurance
To avoid that only deal with licensed contractors that provide good electrical services.
Our Professional Electrical Services Include:
Complete Electrical Service & Repairs
Electrical Re-wiring
Switches Outlets Receptacles
Light Fixtures
Recessed Can Lights
Electrical Troubleshooting
Electrical Safety
Service revisions 200 amp
Grounding
Low voltage lights
Saturdays no extra charge
Licensed-Bonded-Insured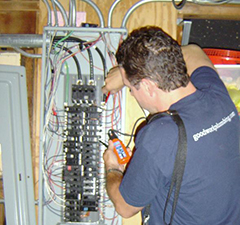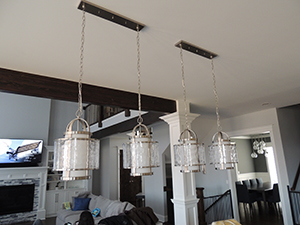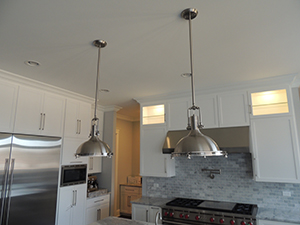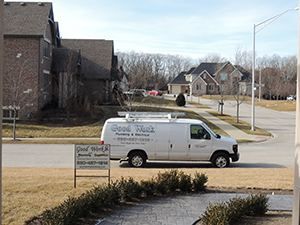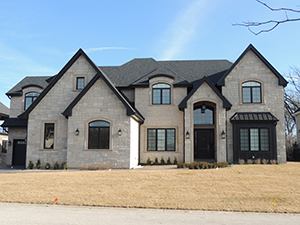 How Good Work Plumbing & Electrical Saves You Money?
Good Work is an Illinois 2 in 1 plumbing and electrical contractor. What is a 2 in 1 contractor?
Many appliances and mechanical devices require both plumbing and electrical installations and service such as garbage disposals, dishwashers, ice-makers, sump pumps, power vent, power water heaters, boilers, shower steamers, insta-hot water dispensers and bathroom and kitchen remodeling.
When you hire Good Work Plumbing and Electrical Services you save time and money because both your plumbing and electrical jobs can be completed at the same time, same day with no additional service call charges.
To Speak with One of Our Experienced Electricians call 630-381-8285 Now
Related Electrical Services:
Electrical Repair Services in Downers Grove, IL
Electrical Installation Services in Downers Grove, IL 60515
Qualified, Licensed and Insured
Good Work Plumbing and Electrical serving Downers Grove IL, and the surrounding west Chicago communities, is a qualified licensed and insured Plumbing & Electrical contractor
Over 30 Years Experience
With over 30 years experience, we are the leading local plumbing and electrical repair experts.
Affordable Good Work Price
When you hire Good Work Plumbing and Electrical Services, you can be at ease that all your projects will be done right the first time and with an affordable Good Work price
Reliable, Prompt and Understanding
We take ownership and responsibility of every job, so you're assured the job gets done right the first time. We are always reliable, prompt and understand your busy schedule
We Can Save You Time and Money
When you hire Good Work Plumbing & Electrical Services you save time and money because both your plumbing and electrical jobs can be completed at the same time, same day with no additional service call charges